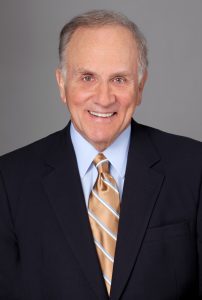 Stanley P. Stone
President
Prior to forming Stanley P. Stone & Associates, Inc. in March 1985, Mr. Stone served for thirteen years in the public finance departments at three major national brokerage firms. His investment banking experience includes two years as a Senior Vice President in the Public Finance Department at L.F. Rothschild, eight years in the Public Finance Department at Shearson Lehman Brothers, and three years in the Public Finance Department at Smith Barney.
During his career in public finance, Mr. Stone has participated in numerous tax-exempt financings throughout the United States. Among the transactions in which he has participated are bond and notes issues for general obligation financings; water, sewer and electric utilities; housing and health care facilities; stadiums and convention centers; and pollution control and industrial development projects.
Since 1972 Mr. Stone has worked extensively in the development and implementation of computer-based systems relative to the quantitative analysis of municipal securities financings. He has over three decades of experience in debt structuring, bond issue sizing, yield determination, and the preparation of cash flow schedules in connection with all types of new money and advance refunding issues. Mr. Stone personally supervises the selection, testing and application of all the computer programs in use at Stanley P. Stone & Associates, Inc.
Prior to entering the field of public finance, Mr. Stone served for three years in the U.S. Navy as a commissioned officer, and has held positions with State Street Bank and Trust Company, Boston, Massachusetts and Citibank, New York, New York. He graduated from Boston University with a Bachelor of Science degree in Business Administration, cum laude, and from the Columbia University Graduate School of Business with a Master of Business Administration degree in Finance
Stanley P. Stone has taken and passed the Series 50 Municipal Advisor Representative Qualification Examination and the Series 54 Municipal Advisor Principal Qualification Examination, and is deemed qualified as a municipal advisor representative and a municipal advisor principal by the Municipal Securities Rulemaking Board.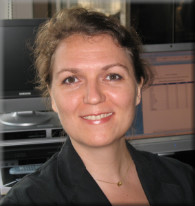 Natalia Filippova, Ph.D.
Senior Associate
Natalia Filippova joined Stanley P. Stone & Associates in 2001 and since then has worked on structuring numerous tax-exempt and taxable municipal debt issues for municipal financial advisors and underwriters throughout the country, including complex new money financings as well as a wide variety of advance and current refunding bond issues. Additionally, she has worked extensively on preparing debt affordability studies for state governments and fair value reports for universities.
Prior to joining the firm Ms. Filippova worked as a Research Fellow at the Schwartz Center for Economic Policy Analysis, New York, New York. She holds a Master of Arts degree in Economics and a Doctor of Philosophy degree in Economics from The New School for Social Research, New York, New York, with specialization in sovereign debt and debt dynamics, monetary policies, and macroeconomic structural adjustments.